UPDATED : 8/6/09
NEW ADDED: URBAN OUTFITTERS & ANTHROPOLOGIE DRESSES, H&M DRESSES!




NEW!!!!

MAKE AN OFFER!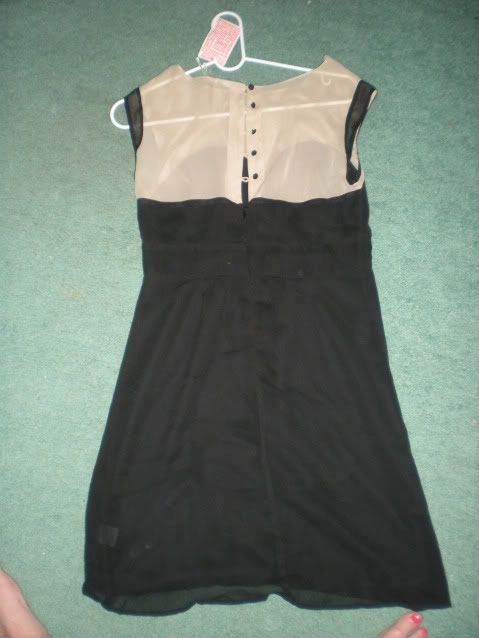 (BACK)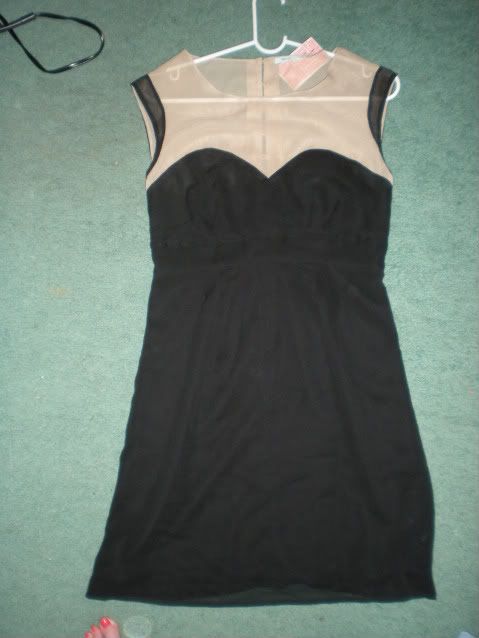 (FRONT)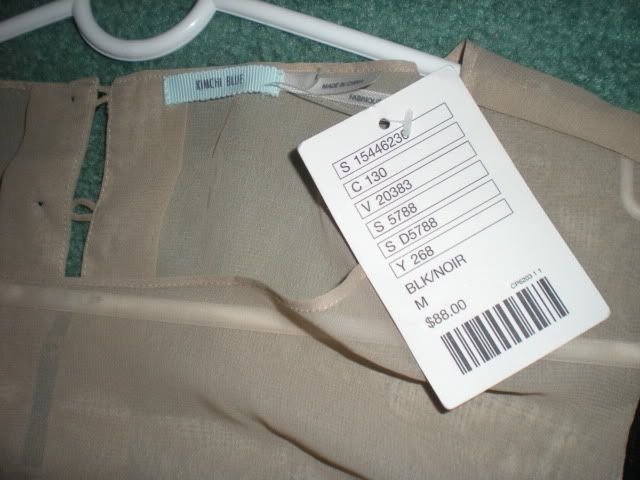 New with tags, urban outfitters dress retails for $88, never worn
size MEDIUM chiffon dress
at least $40
Pit to pit measurement: 17"
Full length from shoulders: about 33"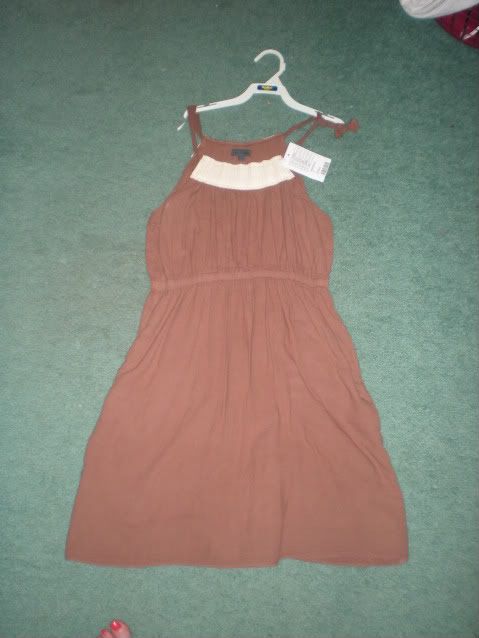 (FRONT)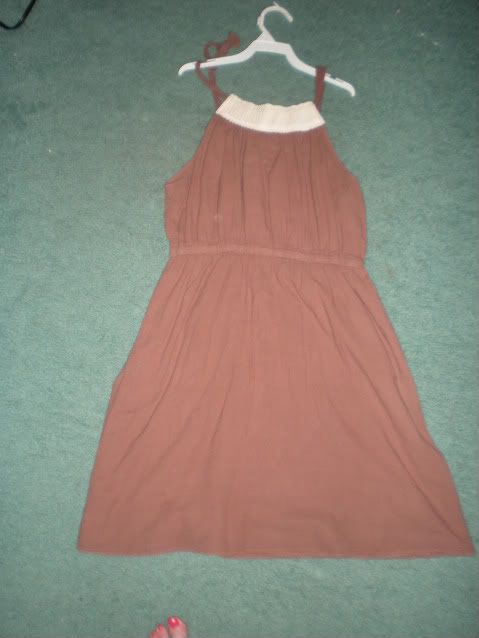 (BACK)
brand new with tags ANTHROPOLOGIE dress size small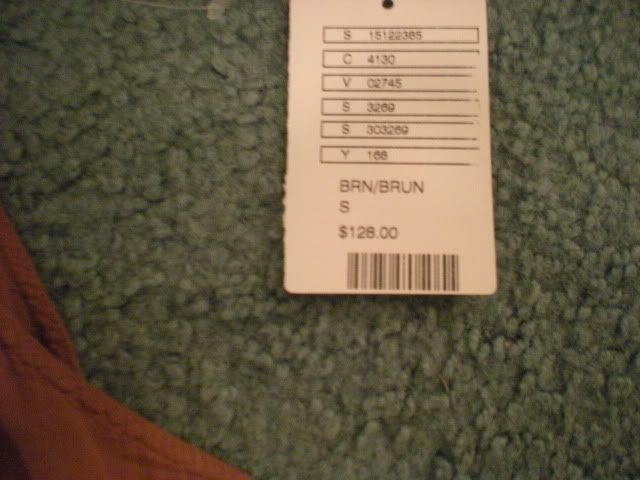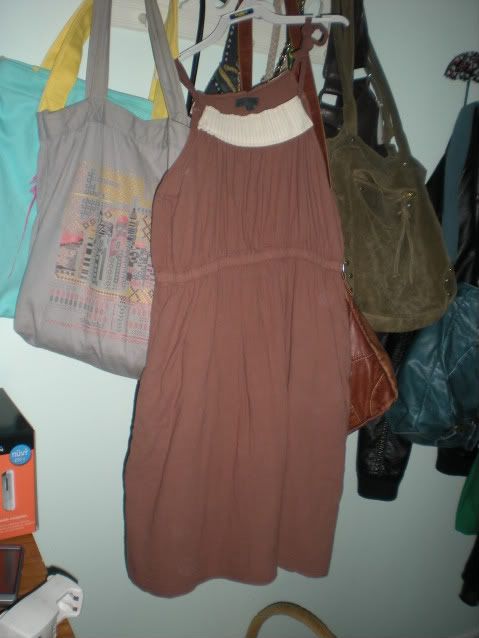 hanging
Measurements: across the chest from pit to pit it 16", theres a stretchy elastic band under the bust area (can fit xs-med i'd say)
Pit to end: 24"
retails for $128, invisible pockets on each side by the hips
It's gonna be really hard to let this one go :[ At least $70?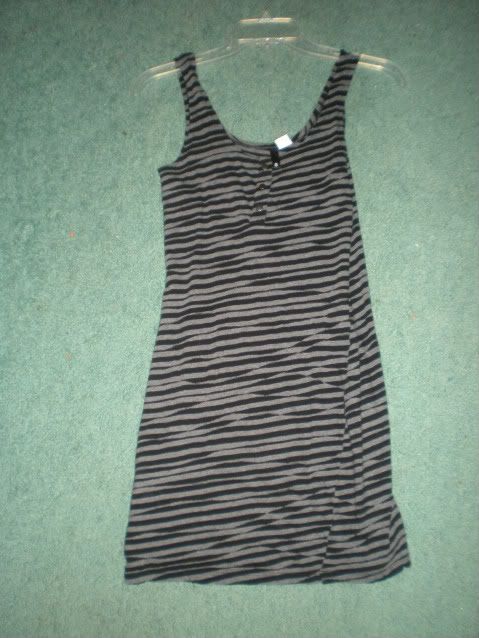 H&M animal striped dress, size 6 (small)
(worn 4-5 times)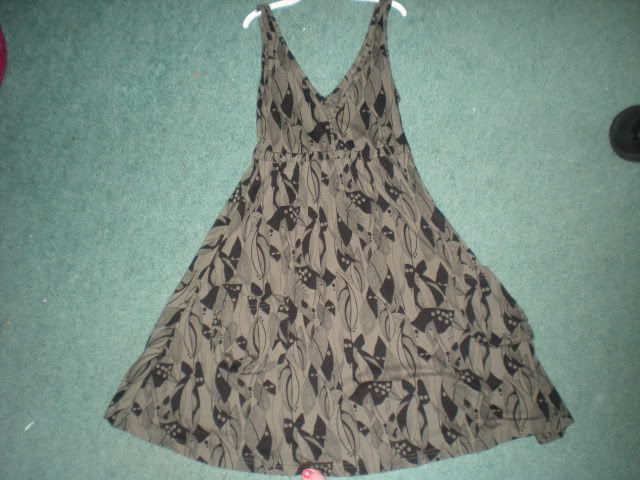 H&M dress size 4 (small) (worn once)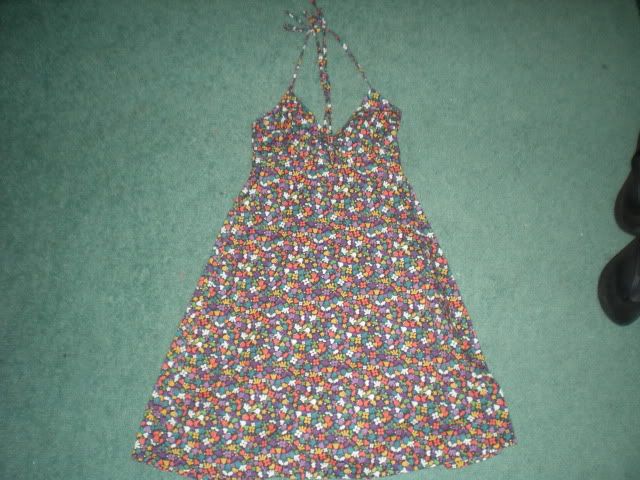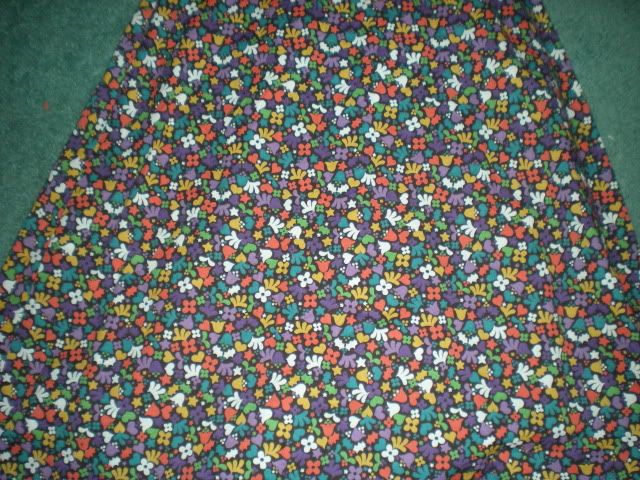 H&M halter dress size 6 (worn one time, perfect condition)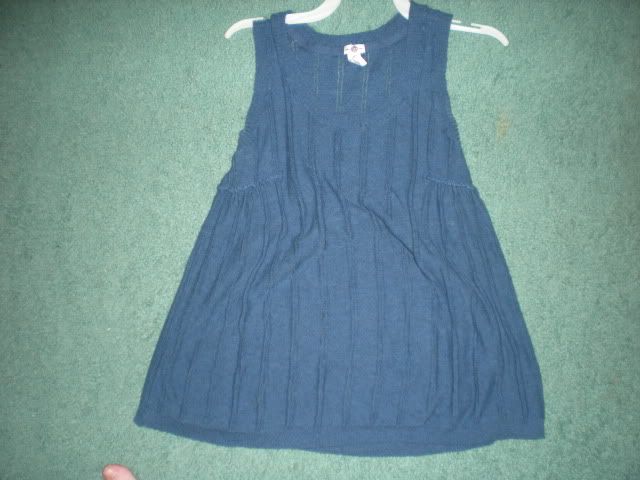 Forever21/Heritage, Small sweater tank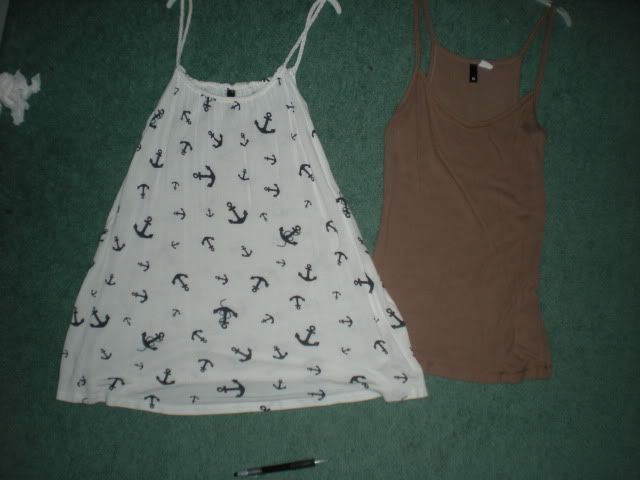 H&M Anchor Tank with Braided Straps, size 4
Brown tank H&M size 6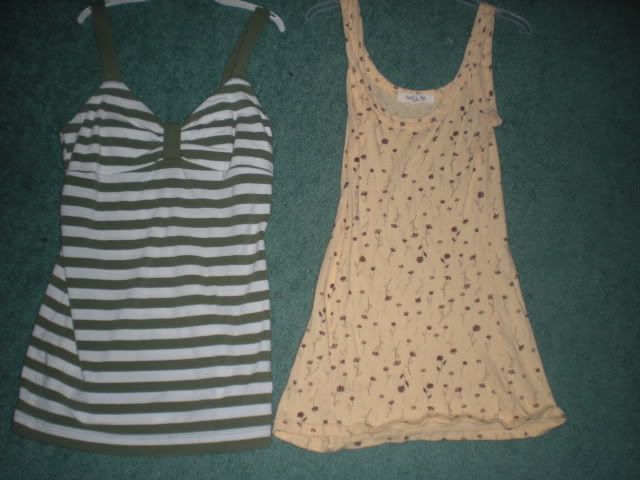 American Eagle - striped green tank, small
Yellow Heritage/Forever 21 Tank w/ flowers small



Left: Wet Seal w/ Flowers tank, small
MIddle: AE heart tank small
Right: Urban Outfitters tank, small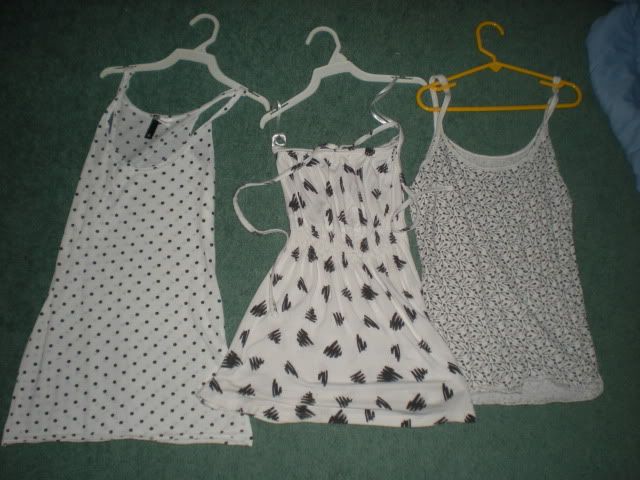 Left: H&M Polka Dot tank, size 6/small
Middle: H&M Tie back tube top/halter, size 6/small
Right: Tank with pins - Arizona small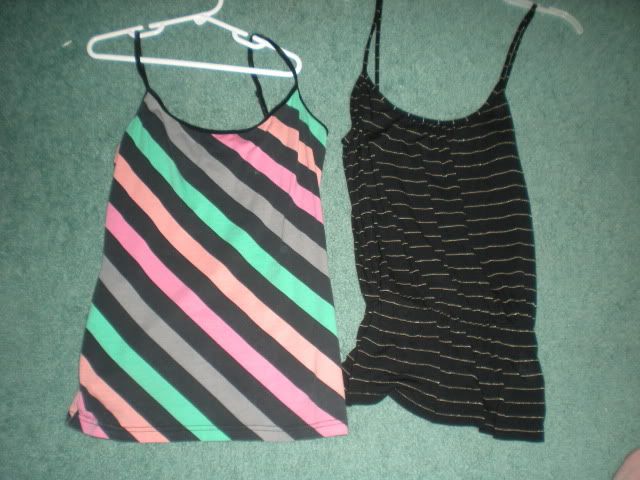 Left: H&M Striped tank size 6
Right H&M gold and black stripes, size 6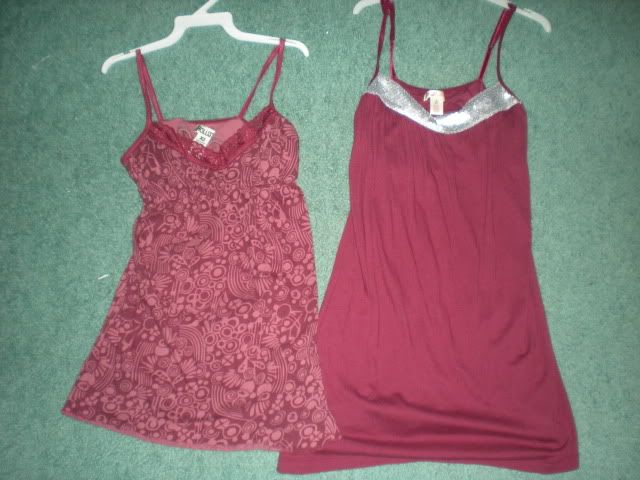 Left: Hollister, xs flower tank in burgundy
Right: Hollister small with sequins in burgundy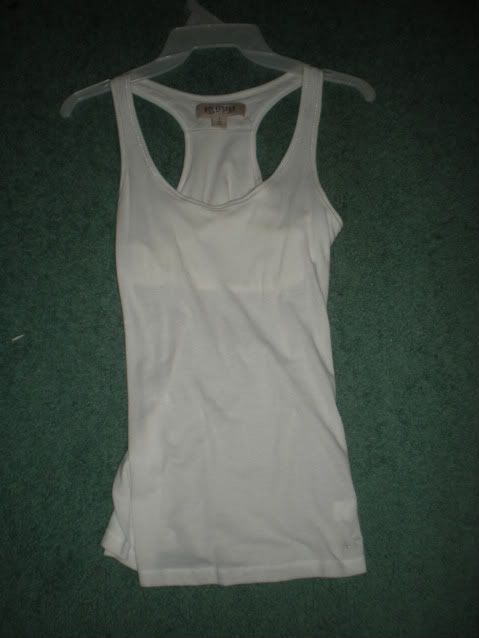 Hollister white tank with beading on the back, small



American Eagle grey halter, nwot, still has size sticker on it small!
never worn!!



left: aero vneck tank top with beading, small
middle: sequin hollister tank in turqoise, small
right; aero tank in turqoise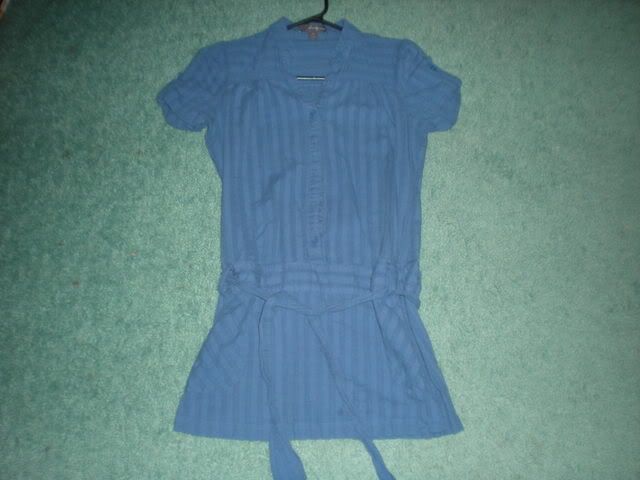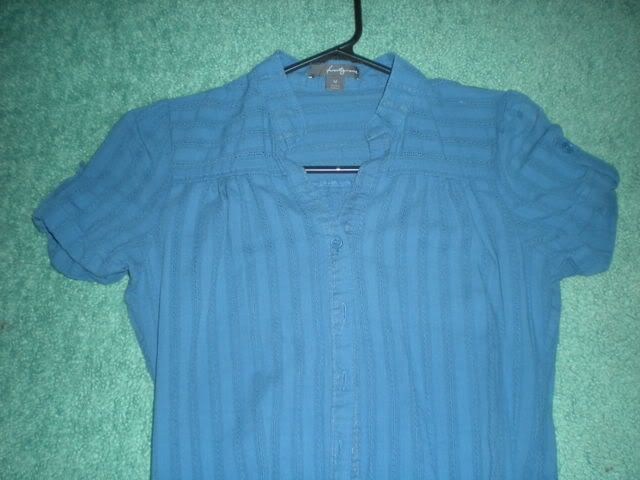 forever 21 size medium
worn ONE time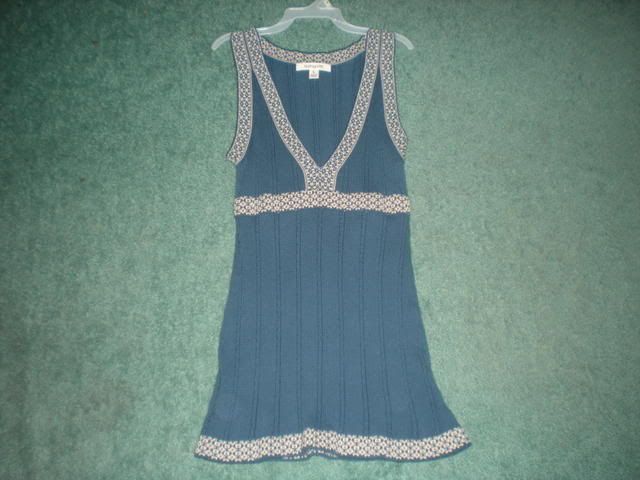 heritage/f21
size large
never worn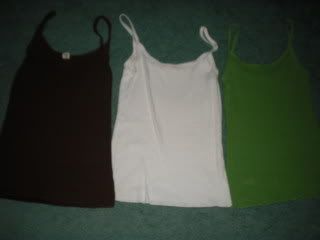 3 american eagle heart imprint tanks
left and right are xsmall, middle is a small
BROWN IS SOLD!
Closeups: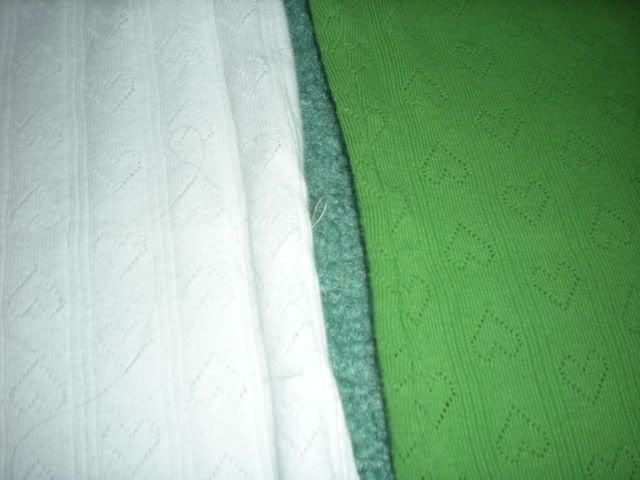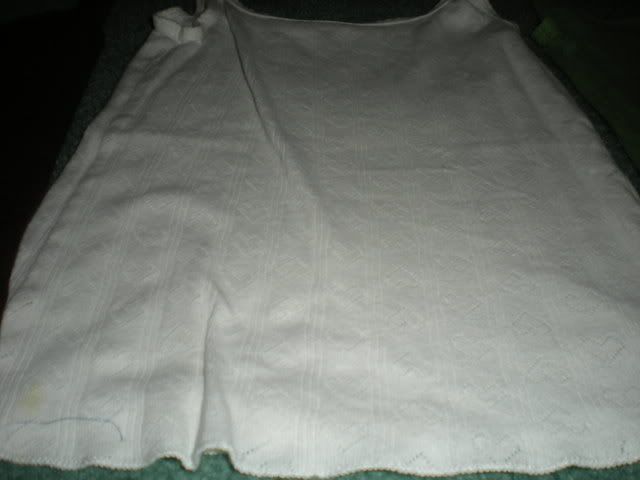 Both Aero, small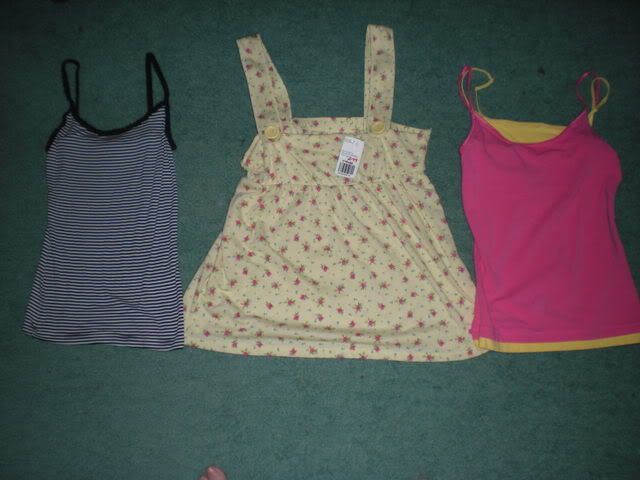 Left: H&M xs
Middle: Forever 21, NWT ($8) Med
Right: Aero, small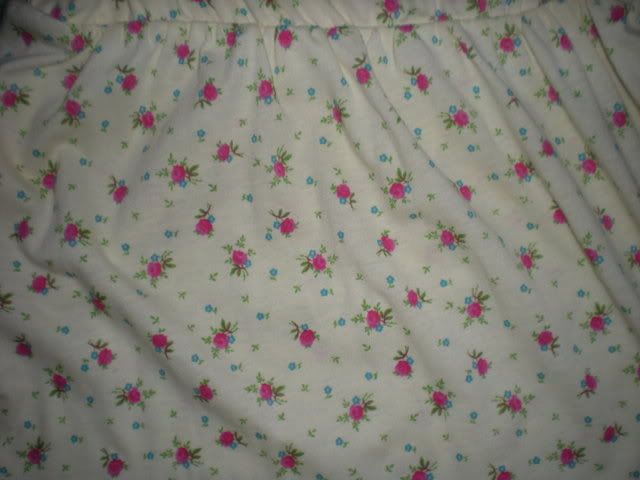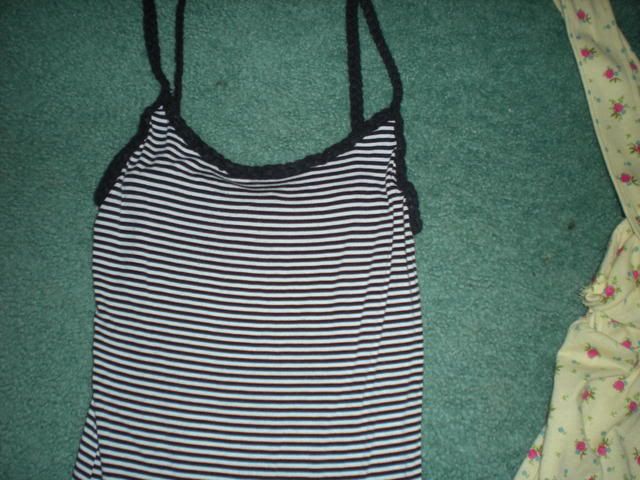 Left: Hollister small
Middle: Target, small
Right: Charlotte Russe, small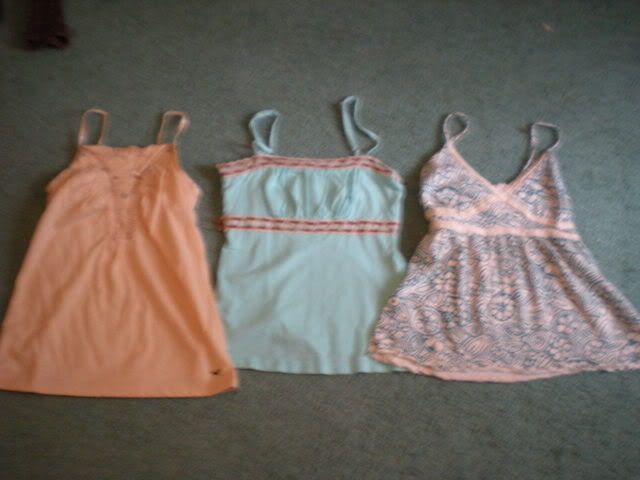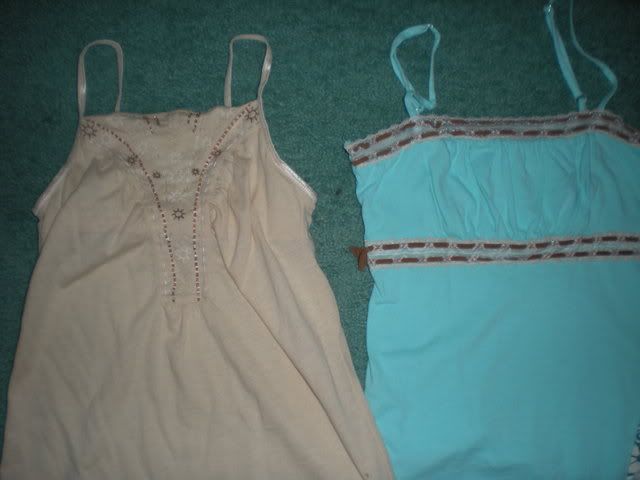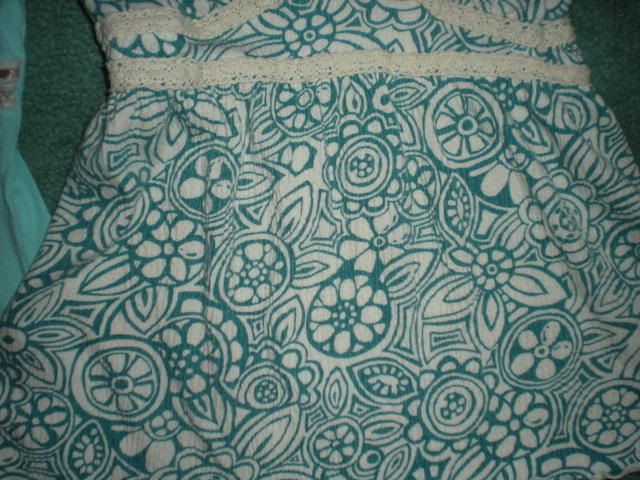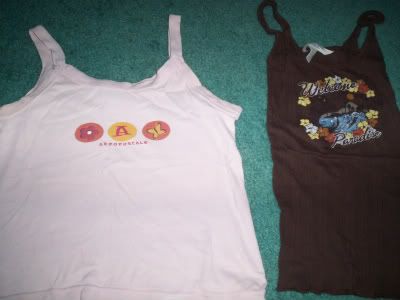 left: Aero small
Right: AE XS



LEFT diagnol striped tank, small, 14" pit to pit, 23" from shoulder to bottom
MIDDLE striped 579 tank xs, 12.5" pit to pit, 14" pit to bottom
RIGHT old navy small, 11" pit to pit, 25.5 shoulder to bottom


BELOW GOING TO GOODWILL!!::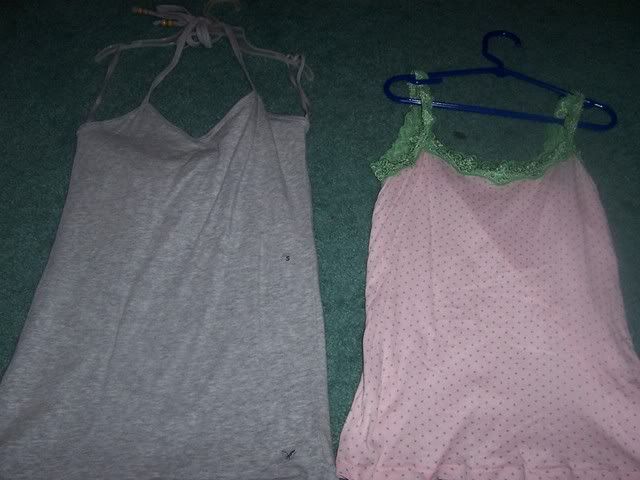 American Eagle halter, small, 12", built in bra
Forever 21, 12", small





tan tank (small)
ice cream tank from aero (med, fits small)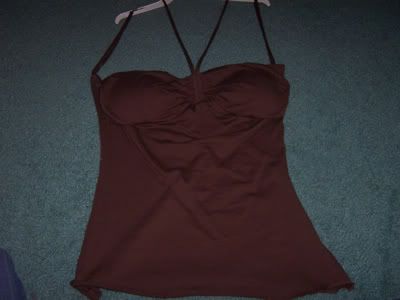 tank never worn from macys
small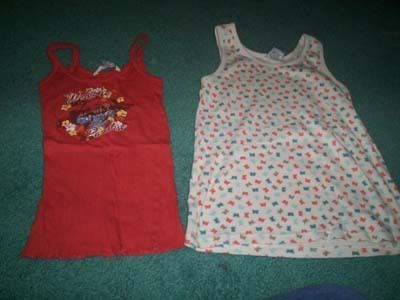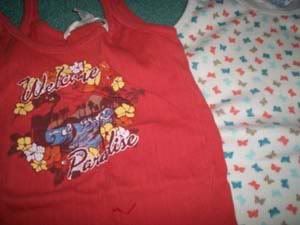 AMERICAN EAGLE tank, xs
Old Navy, size XL in kids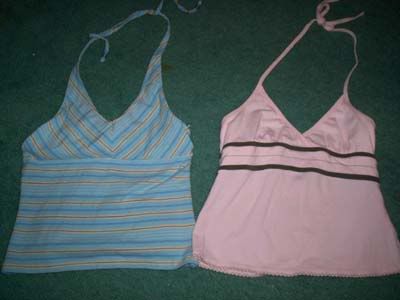 Tilt halter small
AE Halter small SOLD




forever 21, small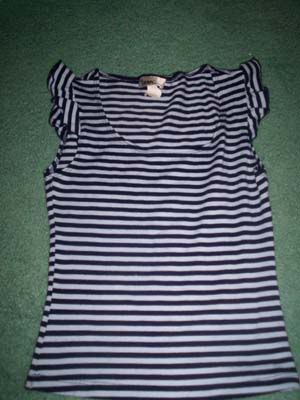 Tank by Papaya, small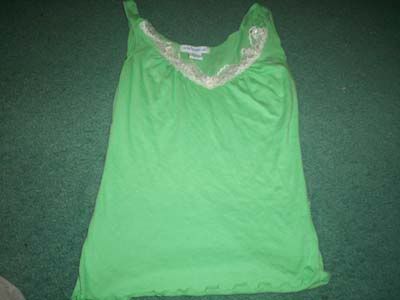 One Step Up, never worn Size Small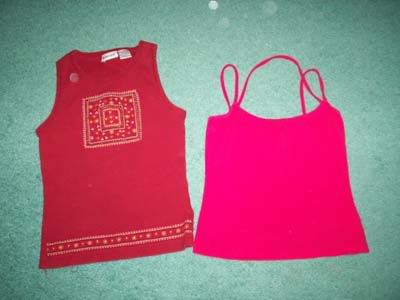 Red designed tank by Enegie, Med
Red halter/tank, Espirit, small SOLD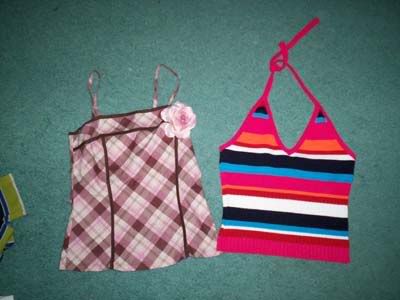 Flower plaid tank by Charlotte Russe, flower is removable, small
Striped halter, small




Blue striped Halter from AE, small
Pink polka dot halter, Charlotte Russe, Med sold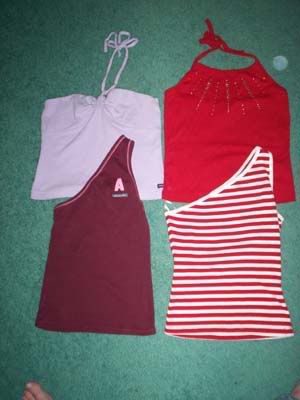 Lavendar Halter, AE, Small SOLD
Red halter w/ stars, Old Navy, small SOLD
Burgundy AE one shoulder top, Small
Red & White striped one shoulder top, Aero, Small sold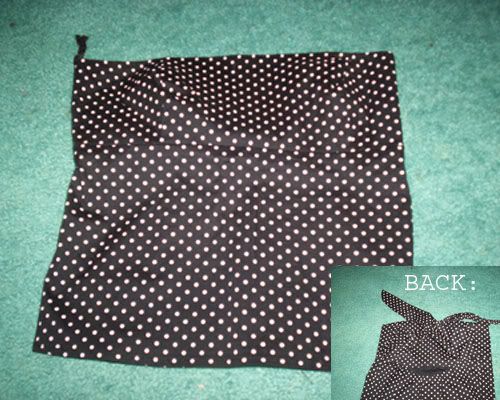 Delias tube top, medium
NWT! (retails for $16)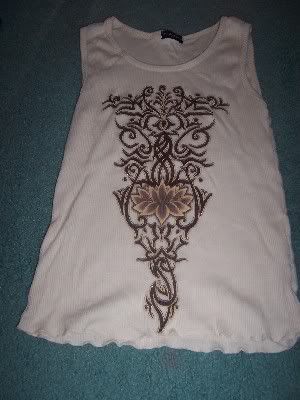 By Fang, small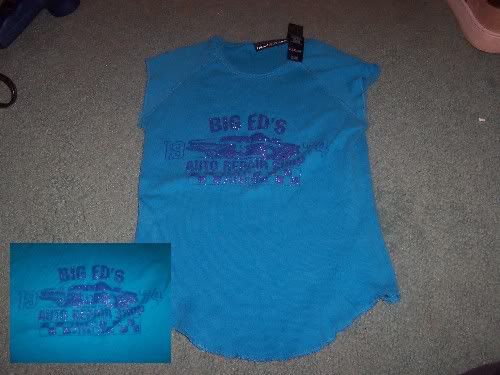 DKNY small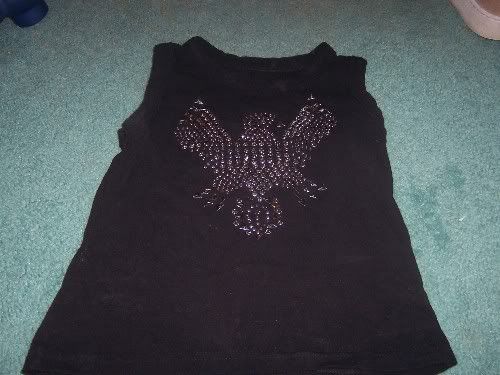 Medium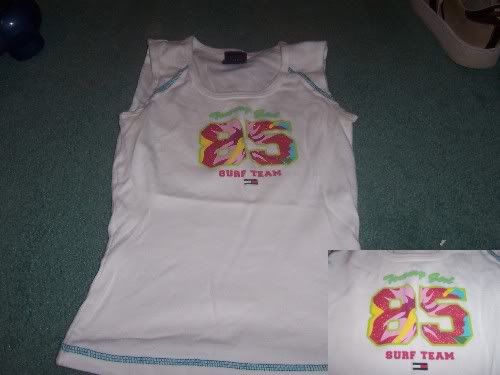 Tommy Hilfiger, small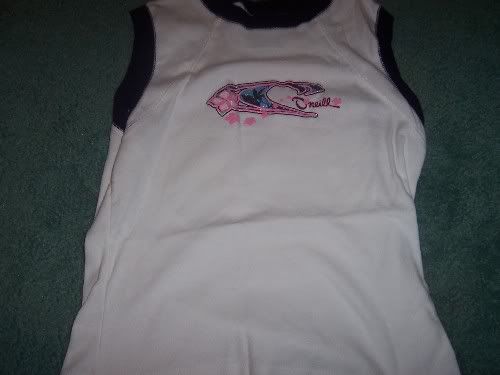 Oneill Small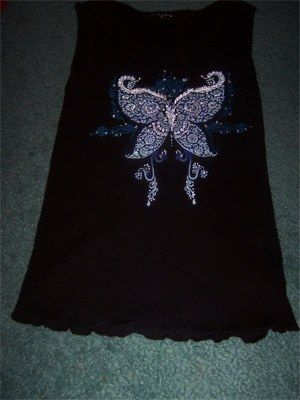 Butterfly Tank
Small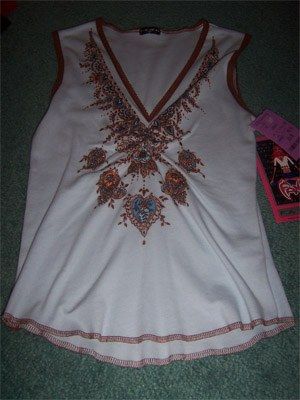 Bohemian Tank by FANG
NEW WITH TAGS
Small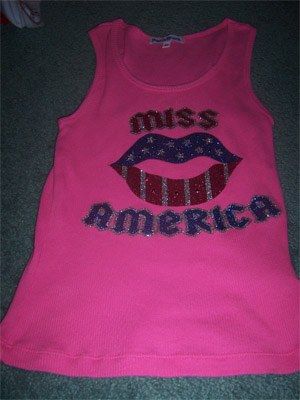 Paris Blues "Miss America"
Medium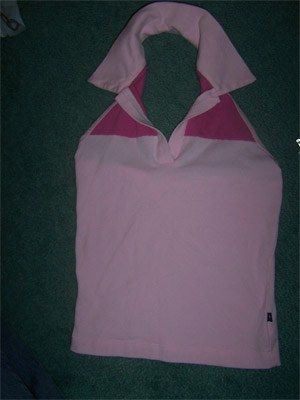 Blue Asphalt Halter
Small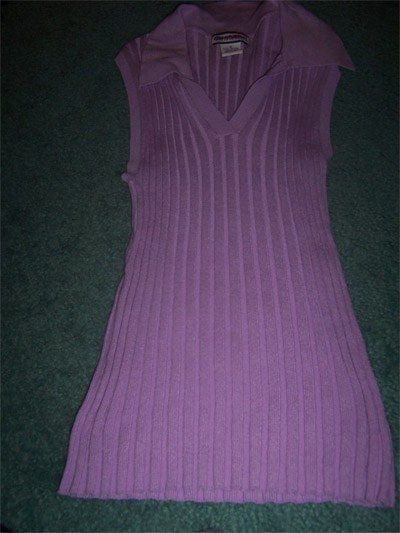 Lavendar Sleeveless shirt
Small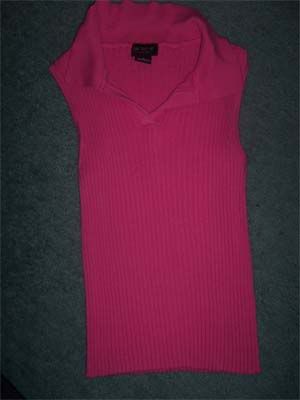 Pink Collared sleeveless shirt
by One Step Up
Size Small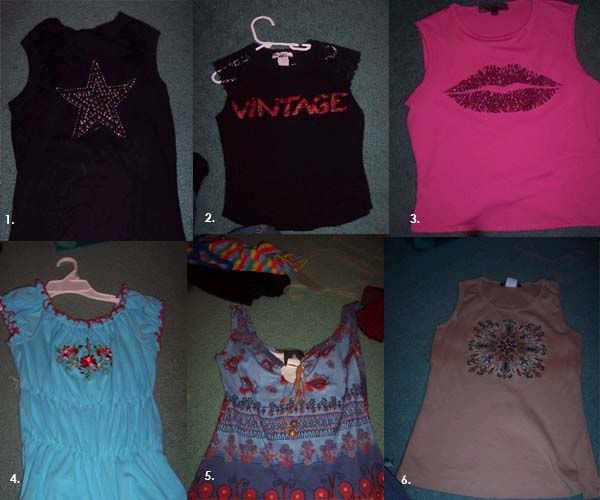 1. Star Tank (Size Small) goodwill
2. Vintage Tank (Size Small)
3. Hot Kiss Tank (Size Small)
4. Blue Tank w/ Flowery Designs from Delias (Size Small) (Picture 1) - (Picture 2)
5. Red and Blue Designed Tank (Size Small) SOLD
6. Tan Designed Tank (Size Small) (picture 1) - (picture 2)