UPDATED : 12/19/08
NEW - NO DOUBT ITEM ORANGE CRATE






NEW CDS LISTED AT THE BOTTOM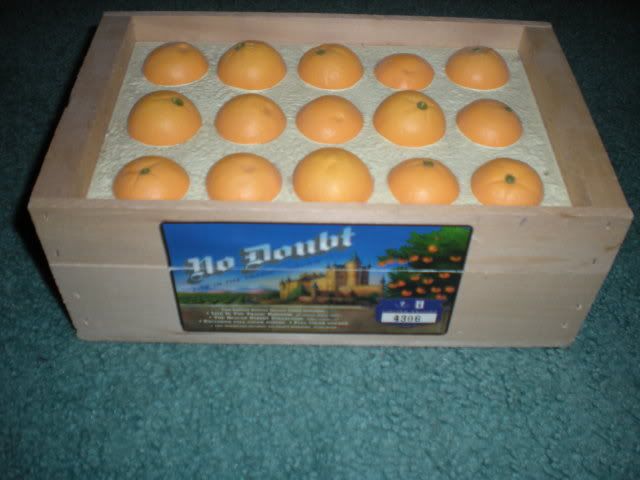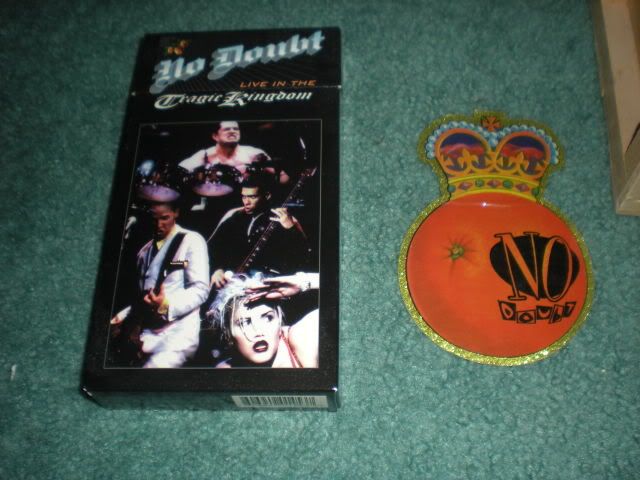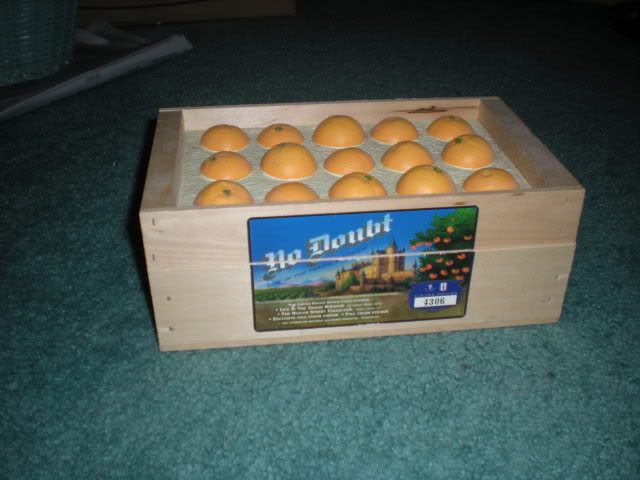 No Doubt VERY RARE orange crate
comes with no doubt - live at the tragic kingdom vhs
and a sticker
its missing a couple things, but i bought it like this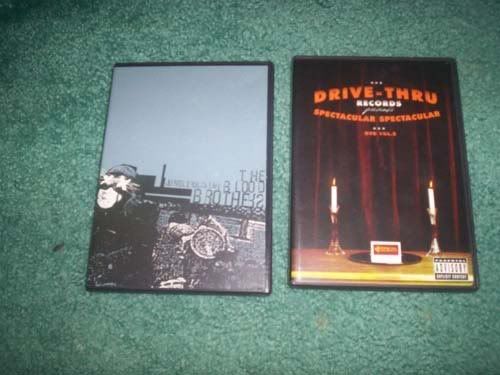 blood brothers dvd
drive thru records vol 2 dvd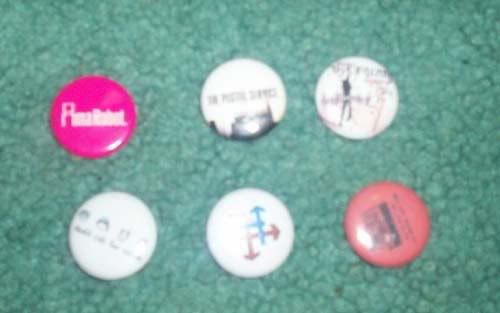 pins
top: Ima Robot, The Postal Service, The Faint
bottom: death cab for cutie, Jets to brazil, Blood brothers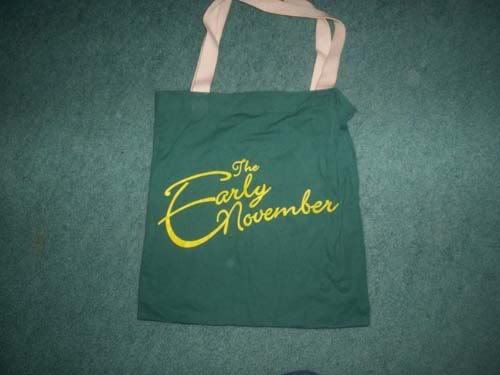 the early november tote



pins - rainer maria, silverstein, tora tora torrance!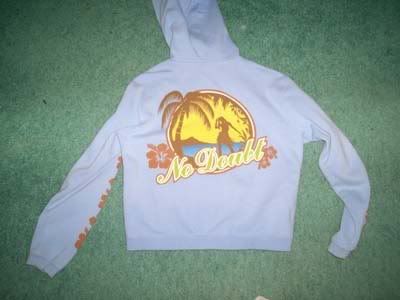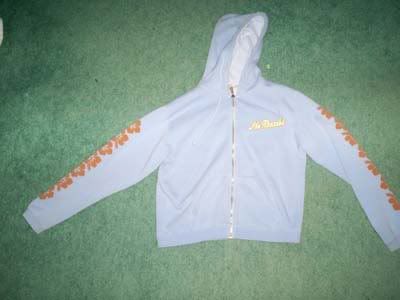 no doubt hoodie, size small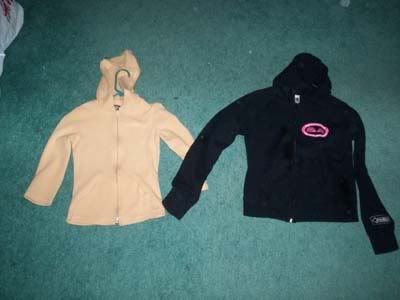 (right only) TEN hoodie, small (american apparel)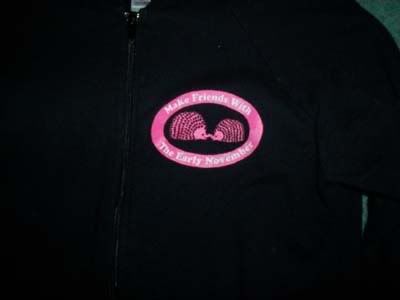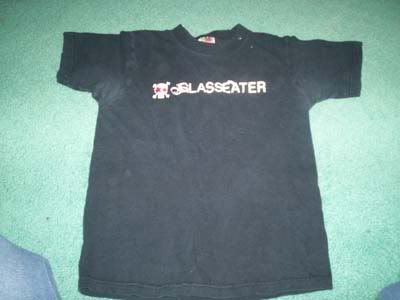 Glasseater, YM
(spots on shirt are from the CAMERA, its in perfect condition!)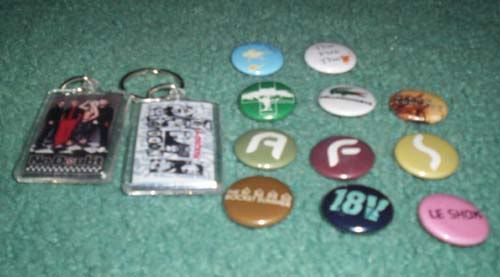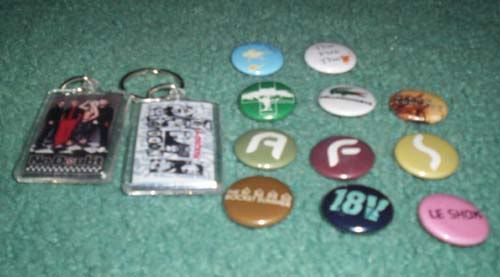 No Doubt Keychains
Top Row: The Fire Theft
Second Row: Copeland, Hellogoodbye, A Static Lullabye
Third Row: A (armor) F (for) S (sleep)
Last Row: The Rocket Summer, 18Visions, Le Shok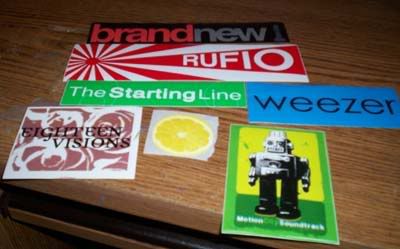 $1 each
Brand new is SOLD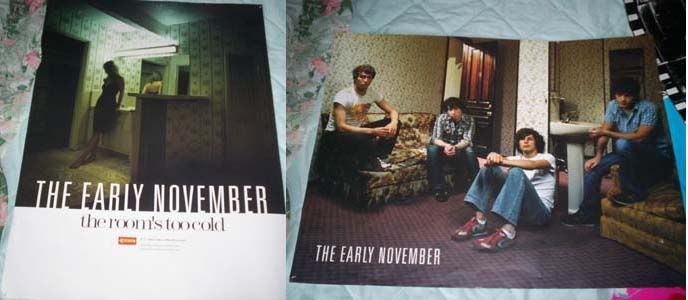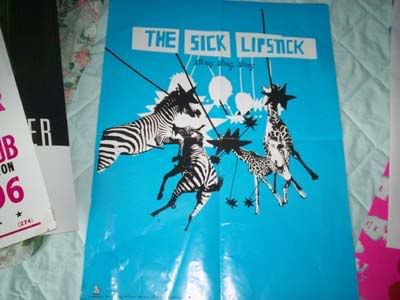 Sick Lipstick Poster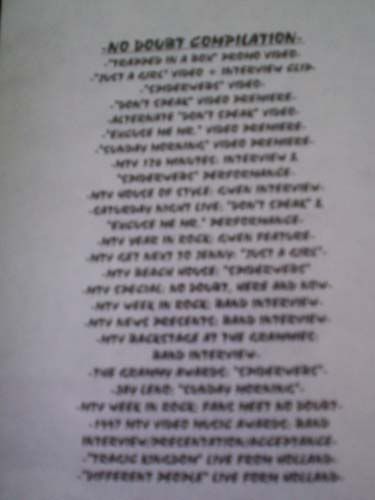 Homemade ND Tapes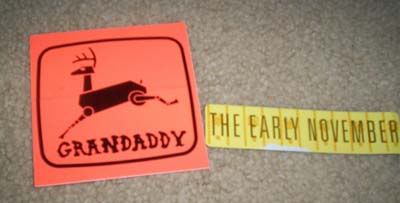 Grandaddy & TEN stickers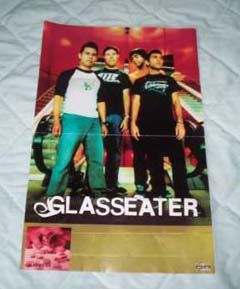 Glasseater Poster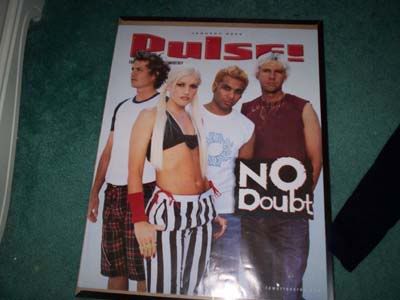 no doubt poster

CDS!!! (if theres something wrong with the cd or case, I've listed it)

**NEW** - all cds have their cases and originals
All American Rejects - Self Titled
Coheed and Cambria - In keeping Secrets of Silent Earth: 3
The Get up Kids - Something to Write Home About
The Get up Kids - Guilt Show
Finch - What It Is to Burn
Finch - Falling Into Place
Further Seems Forever - Hide Nothing
Le Tigre - This Island
My Chemical Romance - Three Cheer For Sweet Revenge
My Chemical Romance - I Brought you my Bullets, You Brought me your Love
The Offspring - Americana
Silverstein - Discovering the Waterfront
Sense Field - Living Outside
The Starting Line - Say It Like You Mean It
Sugarcult - Start Static
A Static Lullaby - And Dont Forget to Breathe
Tapping the Vein - The Damage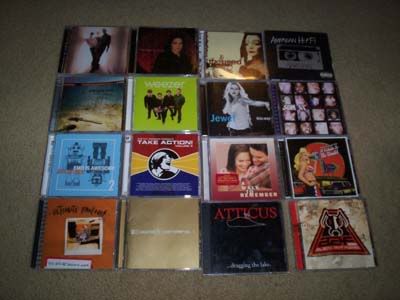 Top Row: Everclear- "So Much For The Afterglow", Michelle Branch - "The Spirit Room", The Used, American HiFi
Second Row: Switchfoot - "The Beautiful Letdown", Weezer "Green album", Jewel - "This Way", Sum41 - "All Killer, No Filler"
Third Row: Emo is Awesome, Emo is Evil Compilation 2, Take Action Vol 3, Walk to Remember Soundtrack, Tribute to No Doubt
Bottom Row: Ultimate Fakebook - "This Will be Laughing Week", Location is Everything Vol 1, Atticus - Dragging the Lake, Alien Ant Farm - ANThology"



Top Row: On The Speakers EP, The Old Scratch Revival Singers - "Oh Didnt He Ramble"
Middle Row: Crayon Rosary, All Rattle and Dust - "Stiletto, Stiletto" (crack on case), Trudge (still in shrink wrap)
Last Row: Razorlight - "Up All Night", Number One Fan - "Compromises", From Satellite - "When All is Said & Done"
None of these have ever been listened to.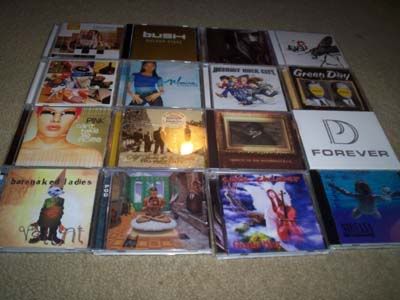 Top Row: John Mayer - "Room For Squares" (case is broken), Bush "Golden State", Sheryl Crow, Eve 6
Second Row: New Found Glory, Monica, Detroit Rock City Soundtrack, Green Day - "Nimrod"
Third Row: Pink - "Can't Take Me Home" (small crack on case), Puff Daddy & The Family - "No Way Out" (case is broken), Tribute to Notorious BIG, Puff Daddy - "Forever
Last Row: Barenaked Ladies - "Stunt", POD - "The Fundamental Elements of Southtown", Coal Chamber - "Chamber Music" , Nirvana - "Nevermind"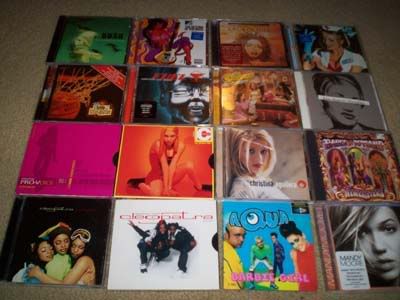 Top Row: Bush - "The Science of Things" (small crack), The Return of the Rock MTV, The Miseducation of Lauryn Hill (small crack), Blink182 - Enema of the State
Second Row: NBA "Still love this game" (FREE, just ask), Fuel - "Something Like Human", The Donnas - "Spend the Night", Red Aunts - "Saltbox"
Third Row: Pantene ProVoice Vol 1, woman singers (FREE, just ask!), Vitamin C - Me Myself & I Single, Christina Aguilera (few small cracks), Babes in Toyland - "Nemesisters"
Last Row: Cleopatra - "Comin Atcha" (small crack on case), Cleopatra - Theme CD single, Aqua - "Barbie Girl" Single, Mandy Moore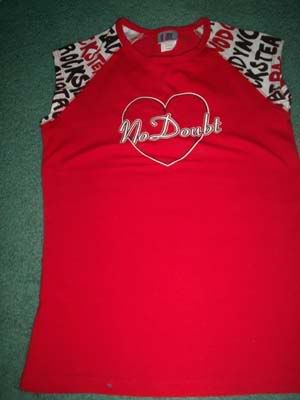 No Doubt shirt, small/med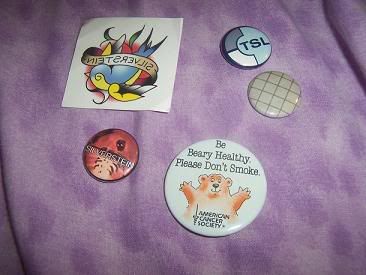 Silverstein washable tattoo, The Starting Line Pin, Grey Box Pin, "Be Beary Healthy, Dont Smoke" Pin, Silverstein Pin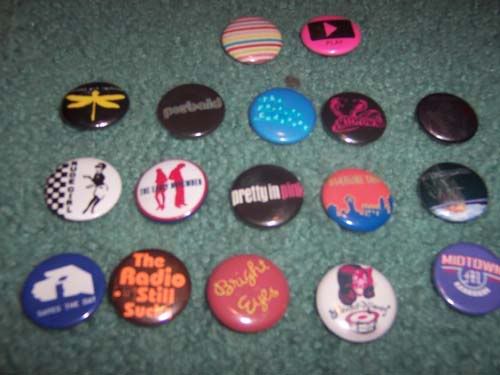 LOT OF PINS!
ROW ONE: Striped, Play button
ROW TWO: Coheed and Cambria, Piebald, GONE Midtown, Silverstein
ROW THREE: Rude Girl, The Fire Theft, Pretty in Pink, Alk3, The Mars Volta
ROW FOUR: Saves the day, The Radio Still Sucks, Bright Eyes, Sleater Kinney, Midtown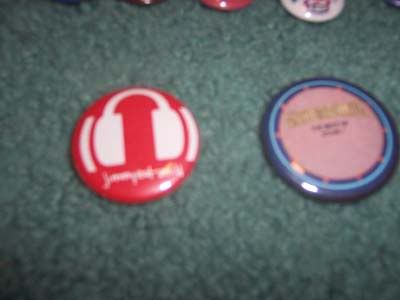 Jimmy eat world & Silverchair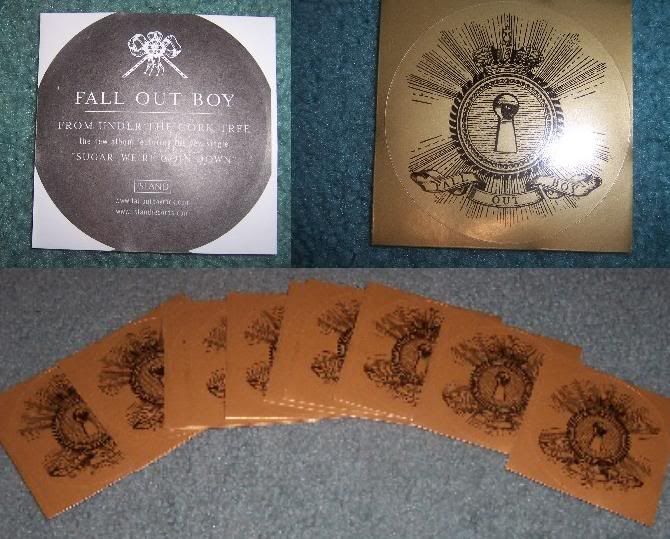 Fall Out Boy Stickers
one left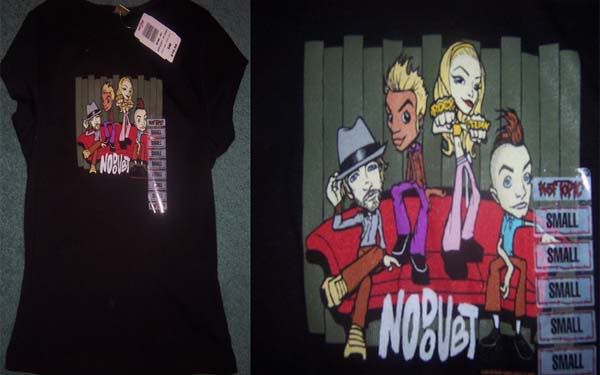 No Doubt Shirt
Size Small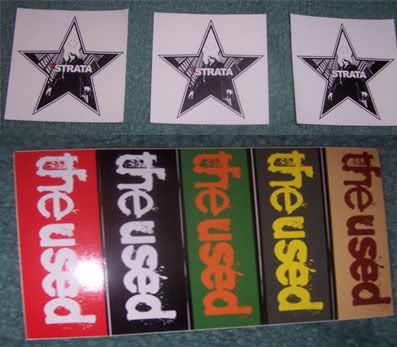 Strata Stickers (3)
The Used StickersSOLD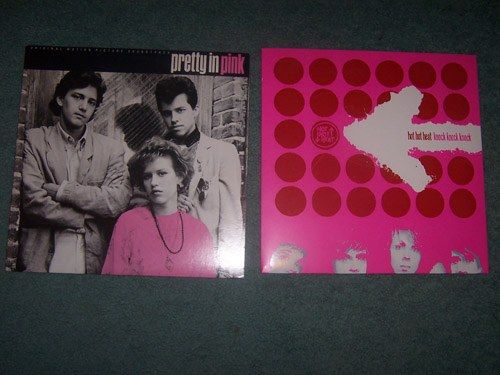 VINYLS
Pretty In Pink Soundtrack 12" SOLD
Hot Hot Heat - Knock Knock Knock EP 12"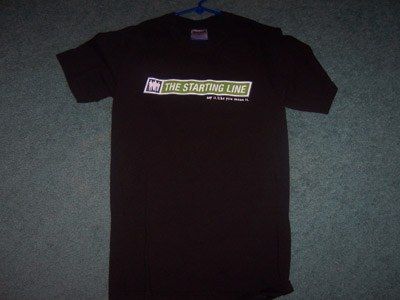 The Starting Line Shirt
Size Small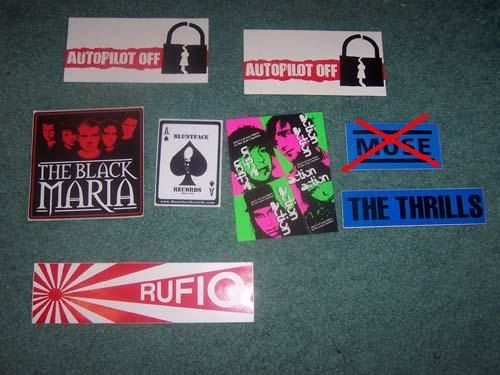 STICKERS: Autopilot Off (2), The Black Maria, Bluntface Records, Action Action, Muse, The Thrills, Rufio. PENDING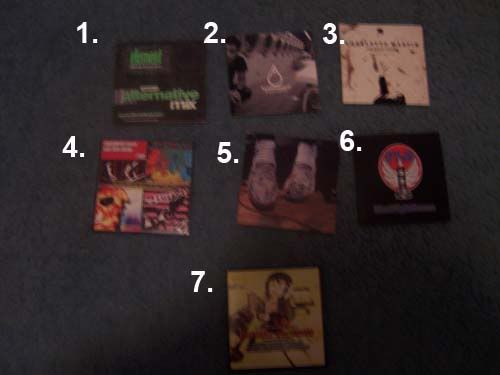 CD SAMPLERS:
1. Element Alternative Mix Volume 3: Bands like Papa Roach, Static-X, 8Stops7 & more
2. Buddahead - 3 Song Sampler
3. Charlotte Martin - On Your Shore
4. BYO Records 2004 Spring Sampler - Alkaline Trio, One Man Army, The Briefs, Jackass, & LeatherfaceSOLD
5. Capitol Records Promo Sampler: The Music, Dandy Warhols, Fischerspooner, Slumvillage, Star Spangles, Idelwild & Everclear
6. Flash Light Brown - "All That Glitterse Is Mold" SOLD
7. Freshly Squeezed 2004 - Yeah Yeah Yeahs, Keane, Snow Patrol, Rufus Wainwright, Chronic Future & videos by yeah yeah yeahs, Jamisonparker & more SOLD
For full track listings, comment & ask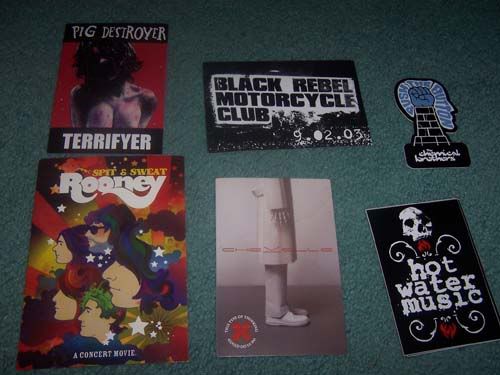 Pig Destroyer Promo Card (2) - Black Rebel Motorcyle Club Promo Card (1)
Chemical Brother Stickers (LOTS) - Rooney Promo Card (2)
Chevelle Promo Card (2) - Hot Water Music Sticker (4)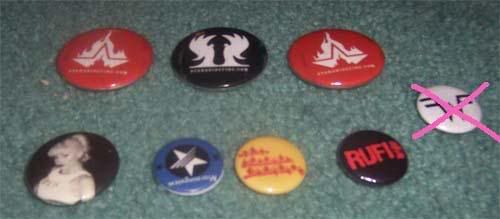 Stars Hide Fire Pins (3)
Gwen Pin SOLD
Morning View Pin
The Forever Endeavor Pin
Rufio Pin
Weezer Pin SOLD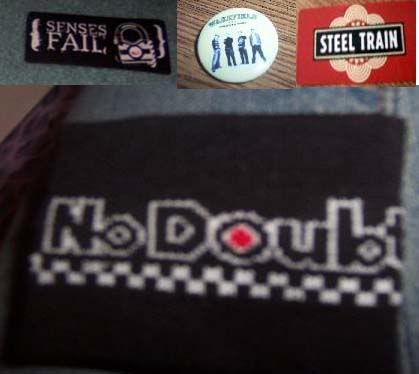 Senses Fail Sticker SOLD
No Doubt Wristband
Steel Train StickerSOLD
Wakefield Pin

FRONT: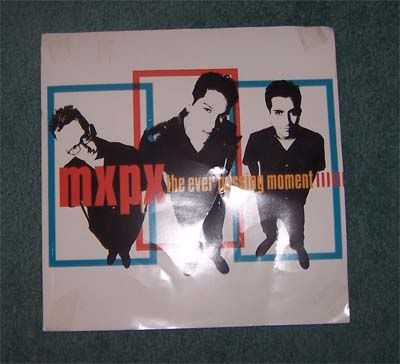 BACK: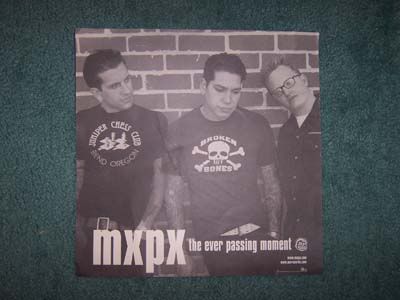 MXPX poster
12x12'

Blink182 Posters:




MAKE AN OFFER!!